---

Luxury accommodation with wellness in the highest village in the Czech Republic (1 065m) in the central part of Sumava, in Kvilda.

Kvilda is the heart of Sumava tourism and cycling all year round.

For summer hiking, it is possible to use countless popular routes in the surrounding area with wonderful views. Sumava nature can only be admired on your own, on a bicycle or perhaps on an electric scooter. You can go for mushrooms or blueberries in the surrounding forests.

In winter, thanks to the above-standard snow conditions, it is a real paradise for lovers of white tracks.
Right in Kvilda there is a popular ski resort and the longest groomed sledding slope in the area. Nearby are several large ski areas such as Zadov, Mitterdorf, Großer Arber, Spicak, Lipno.

---
Wellness Apartment Pila Kvilda is a new, luxurious, above-standard equipped 2+kk apartment for up to 6 people with a large terrace and wellness in Šumava Kvilda. The apartment is located on the second floor with an elevator in the former building of Strunz's sawmill, which was made famous by the film Behind the Bush with Tomáš Holý in the main role.

Enjoy a coffee or a refreshing drink on the sunny terrace with a unique view of Šumava nature.
From spring to autumn, a private terrace with seating, a large swing and a grill is available.
Either after a trip or just while staying with us, to have lunch, or just to enjoy sitting in the fresh mountain air with such beautiful panoramas...

You can rest and relax after a busy day in the private wellness area, which is part of the apartment house. There is a hot tub, Finnish sauna, steam room, bucket shower and outdoor cooling pool. For relaxation, you can use the chairs and deckchairs located in the indoor or outdoor wellness area.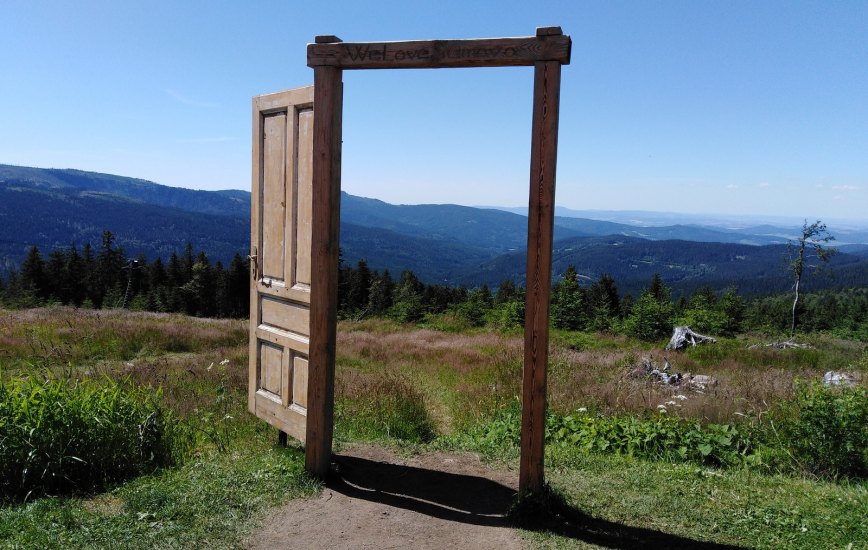 Thanks to its location in central Šumava, the Wellness Apartment Pila Kvilda offers you ideal conditions for hiking and cycling. Our routes will take you to the most beautiful places that you should not miss during your stay in Šumava.

Summer, sunshine, holidays and lots of adventures...
Looking for inspiration and ideas for summer trips? On foot, by bike or on horseback, visiting the enclosure with wolves, the swimming pool, or the lookout tower, visiting the castle or just the children's playground. Whatever you choose, you are guaranteed to have a lot of fun.

While wandering through the nature of Šumava, you will discover very interesting places, which in winter the snow and frost will make you unrecognizable. Vast Šumava meadows and mud will be covered by a blanket of white snow, glacial lakes will turn into crystal mirrors, and bogs, rivers and water channels will also freeze. Here are some tips on what to do...